La grande boutique
FASHION
DESIGNERS
La Grande Boutique mixes up-and-coming designers from around the world and selects some of the most cutting-edge brands for its boutiques in Aix and its online site. From Los Angeles to Paris via Scandinavia, brands of jeans, fashion, trendy accessories or beautiful chic basics make up a unique selection with a rock and bohemian identity: Isabel Marant, Anine Bing, Jérôme Dreyfuss, R13, Pascale Monvoisin, Golden Goose, Ragdoll LA, Vautrait, Alix of Bohemian...
With a selection dedicated to fashion lovers, La Grande Boutique is proud to present more and more fashion brands to surprise you, dress you and make you dream!
DENIM FOREVER
We wear it all the time... Day, evening, on vacation, at work, in bohemian, glamorous or sportswear fashion. Jeans are our best friend.
Sexy cropped, low-rise, close-fitting skinny jeans paired with a white lace top definitely turns couture-cool. The Boyfriend symbol of the 1990s by the hip-hop movement is the emblem of streetwear. Worn oversized with sneakers or heeled sandals, it combines comfort and style to perfection. Crossover jeans are an essential part of trendy looks that all fashion designers like to reinterpret each season. In Hippie chic, sexy girls or rock'n'roll fashion, denim has it all.
The little black dress
We always need a pretty black dress and there are details that make the difference. The backless Vautrait dress is a nod to Mireille Darc in The tall blond with a black shoe. A round neck at the front, straight shape, nothing suggests what is happening at the back of the dress. Pure chic and shock. Set of straps with the little Anine Bing butterfly dress. Slightly fitted, it is much less wise than it seems and will remain a timeless part of our dressing room. Black satin plays with volumes and asymmetries, the long dress is essential this season in the collection of the designer from Los Angeles with a lot of chic. In our selection of little black dresses, we can't miss the cropped top trend, brilliantly reinterpreted. For her black cotton poplin dress, Anine Bing reveals parts of our body with chic. Both punk and romantic depending on the accessories, choose your black fabric dress (even in summer). To wear bare legs for even more effects (especially in summer).
GOLDEN GIRL
There is only Golden Goose that gives this crazy look. There's no other sneaker trend that has as much leopard print as glitter as it does worn-out leather, but it's done on purpose! Made in Italy and all with their signature star, Golden Goose sneakers are more than an accessory, they are a uniform, a must-have, your next darling pair.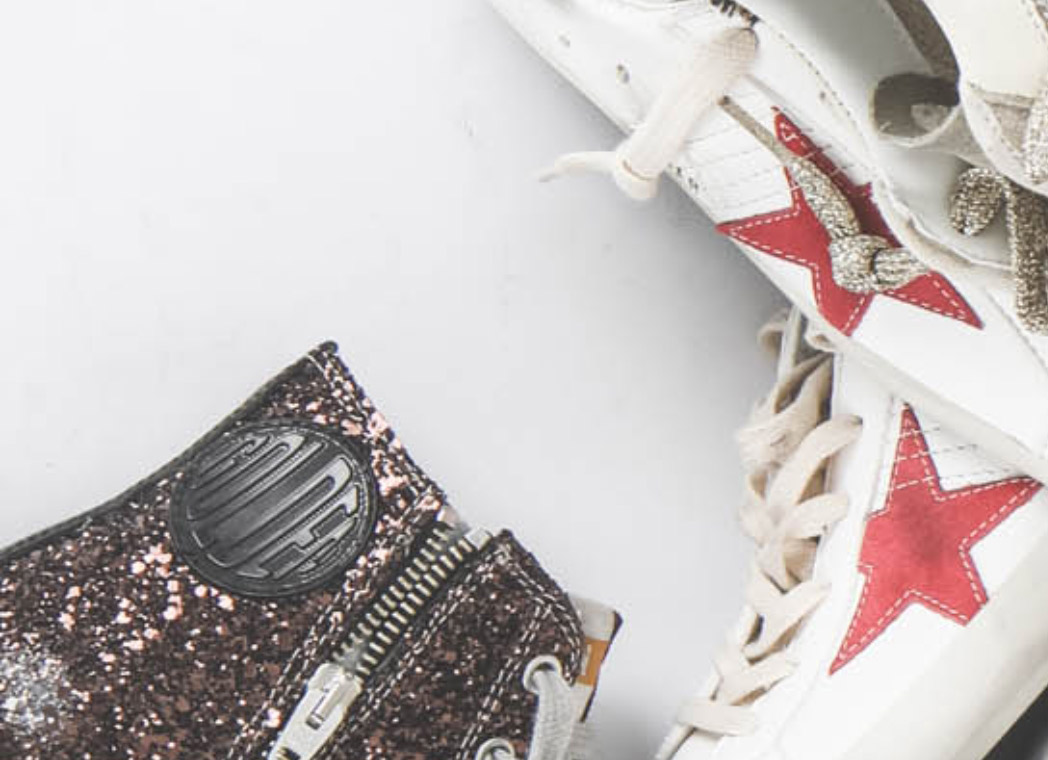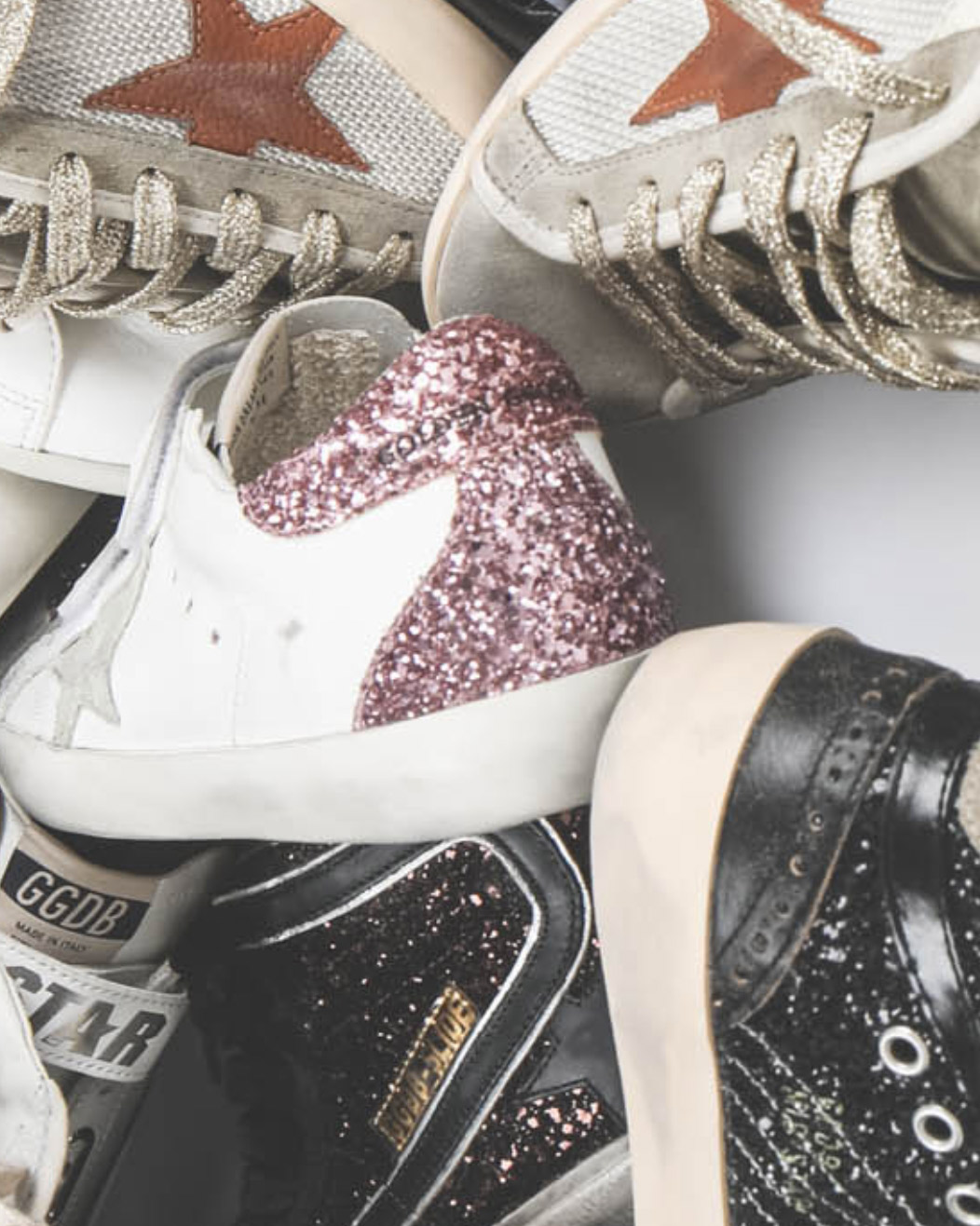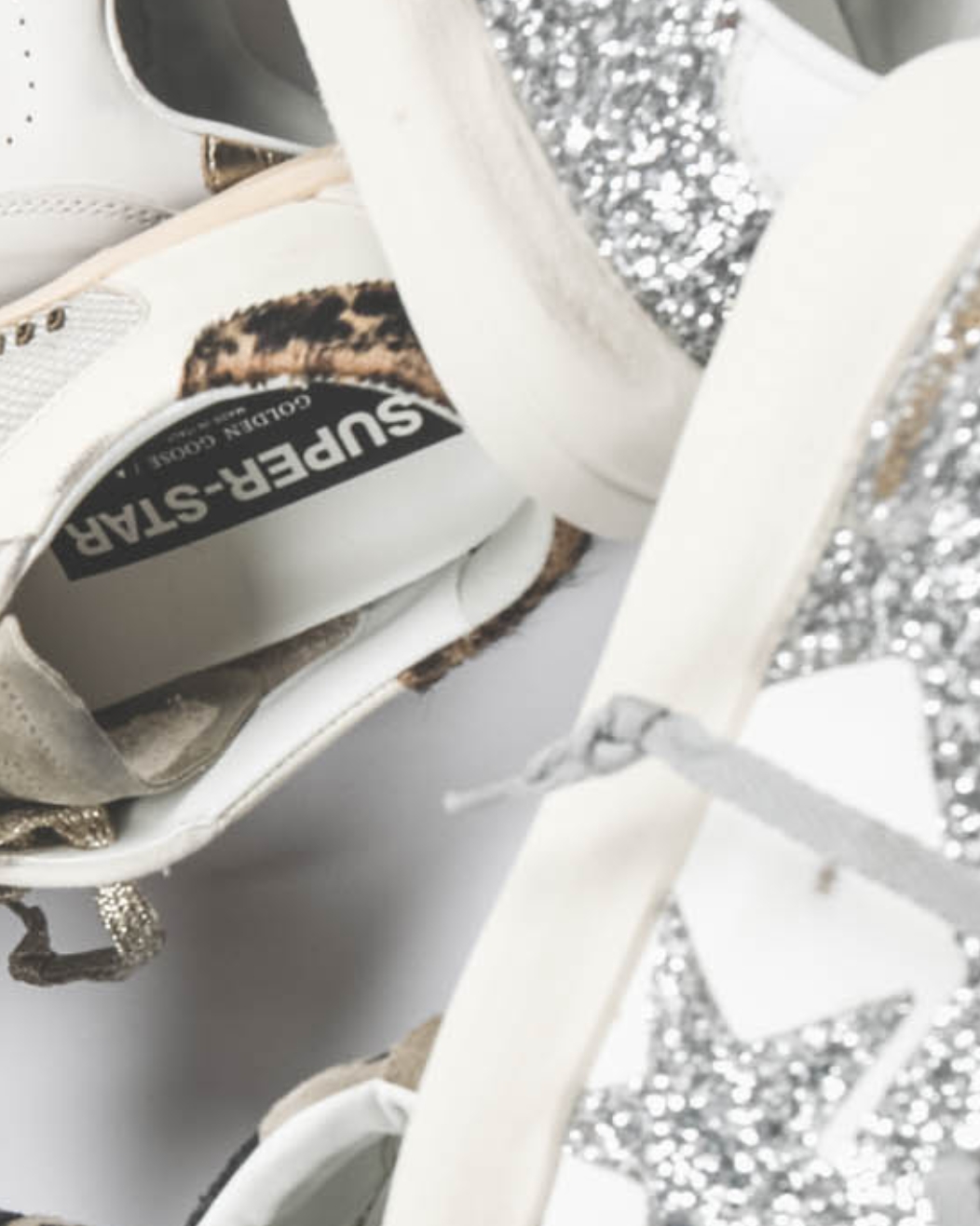 BOHEME CHIC
Bet on the bohemian trend and bet on faultless with Hand So On and its timeless hippie chic kimonos. These are unique pieces made in vintage saris. Each piece is unique, made by hand. We wear Hand So On for lunch by the water, to go to a bohemian wedding... A little air of the 70s that suits us!
FOLLOW ME
Découvrez en temps réel toutes nos inspirations et achetez vos looks préférés en direct sur Instagram. Suivez-nous sur @lagrandeboutiquelgb